5 May 2022
We're letting you in on our best-kept secrets of 30A. Want to find the hidden gems of 30A? The best activities for a family's day out? Or the best boat rental company for an afternoon out on the water? From a beautiful sculpture garden hidden below the water's surface to unique activities like creating art from glass fragments, we have the local insight you need for can't miss secrets of 30A! Start planning a stay in a 30A vacation home today to experience these unique gems and more! 
Explore All of 30A's Best Kept Secrets!
1. Footgolf
Looking for an outdoor activity that is fun for family and friends of all ages? The Origins Golf Club at Watersound Origins is now offering FootGolf! Combining soccer and golf, this exciting activity is played on a nine-hole golf course. Very similar to golf, the objective is to kick a small soccer ball one stroke at a time until you've completed all 9 holes with as few strokes as possible. This is the perfect activity for days when the beach isn't calling your name.
2. Underwater Museum of Art
Searching for an activity that will take you to new depths? Look no further than the Underwater Museum of Art! The Underwater Museum of Art is North America's first permanent underwater sculpture exhibit. Combining two of the most popular aspects of 30A, the gulf and the arts, these sculptures will not only provide protection for and increase marine life, but also highlight various artists from around the world. As of this upcoming summer, over 30 sculptures will have been deployed! The museum is located less than one mile from shore and 58-feet deep. To visit the museum at depth, participants must be certified divers. For more information or to learn about the direct trip to the dive site, contact Dive30A at (850) 460-1442.
Learn More About the Underwater Museum of Art
3. 30A Axe
Looking for a stress reliever mixed with fun for the whole family? 30A Axe is the perfect night or rainy-day activity. Not only does 30A Axe feature 12 throwing lanes, they also have pool, darts, pong, foosball, and cornhole. For the adults, craft beer and wine can be purchased. Reserve a lane and practice your aim at this unique 30A attraction!
4. 30A Pontoon Rental
If you are looking to get out on the water during your 30A vacation, look no further than 30A Pontoon Rentals! With pontoon rentals, guided excursions, and even yacht charters, you can find the experience that is perfect for you and your group! You can even choose between dolphin cruises and pontoon boats with a slide attached. Fully immerse yourself in the Florida lifestyle and get out on the water to enjoy swimming and sunshine. Experience Florida's Gulf Coast like never before from the seat of a rental boat or sailing charter!
Learn More About 30A Pontoon Rental
5. The Shard Shop in Grayton Beach
Explore your creative side with an experience at the Shard Shop in Grayton Beach! This family-friendly art studio invites visitors to learn the art of ShardWorx. Arrange colorful glass fragments into beautiful scenes and designs. This unique art experience is perfect for a family activity and a great option for rainy days. Book a class to make a masterpiece to take home and remember your 30A vacation forever!
Learn More About The Shard Shop
Luxury 30A Vacation Homes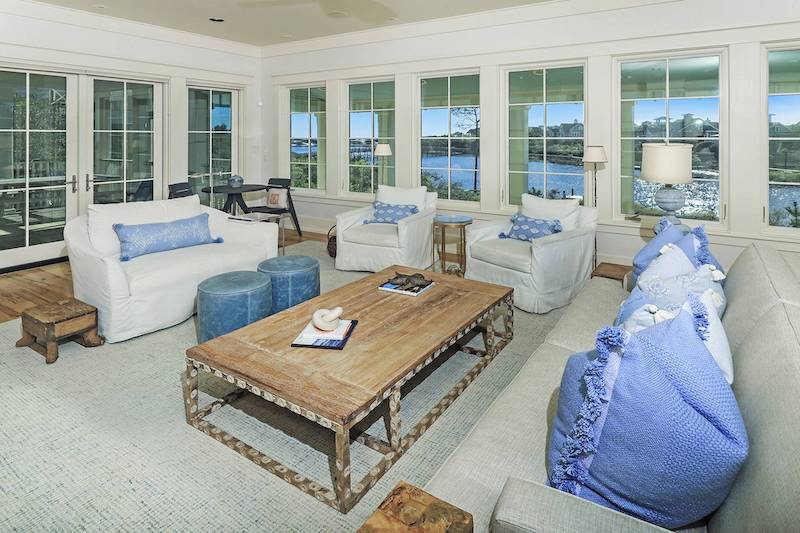 This one isn't exactly a secret — the best way to experience 30A is in the comfort of a luxury vacation home! Find your ideal home-away-from-home in one of the charming 30A communities and choose a getaway with desired amenities such as private pools, elevators, golf carts, and more. Start planning a vacation today to explore all of 30A's best-kept secrets! 
Browse All 30A Vacation Rentals