Family-Friendly 30A Vacation Rentals that are Perfect for Your Summer Getaway!
24 Mar 2022
Have you started planning your family's 30A summer vacation? The Emerald Coast is a prime destination for family fun and these properties are sure to leave your guests begging to return! From amenities like private pools and access to resort-style community amenities to complimentary golf carts and homes located near kid-friendly restaurants, toy stores, and ice cream shops, these properties have everything you need for an incredible family vacation.  
1. 105 South Founders Lane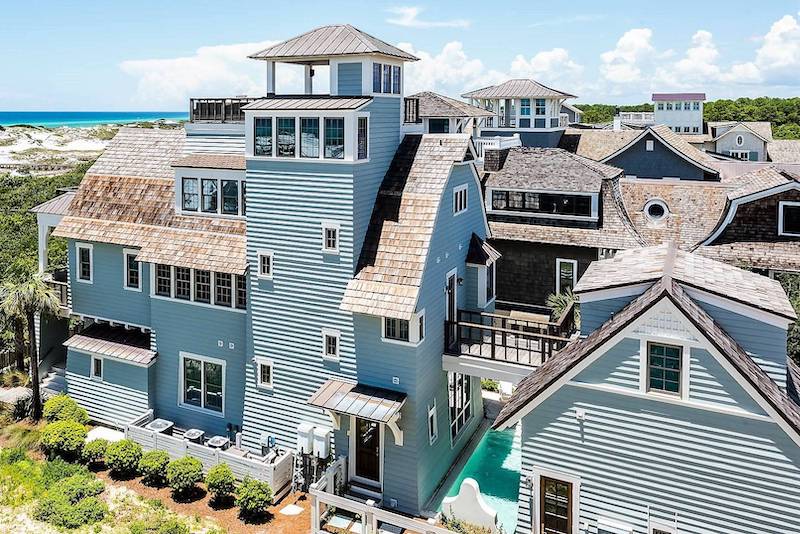 Sleeps: 16
Community: WaterSound Beach
Featured Amenities: Private pool, Balcony with Panoramic Gulf Views
This 5-bedroom, 5.5-bath gulf-front 30A vacation rental is a perfect getaway for families seeking the ultimate beach vacation. With space for up to 16 guests, this Emerald Coast gem offers plenty of living spaces and even a carriage house perfect for grandparents or multiple families to enjoy. Outside, enjoy panoramic views of the Gulf as well as a private pool and plenty of outdoor seating. This family-friendly vacation home sits just a boardwalk away from the white-sand beach!
Book 105 South Founders Lane Today!
2.
143 Forest Street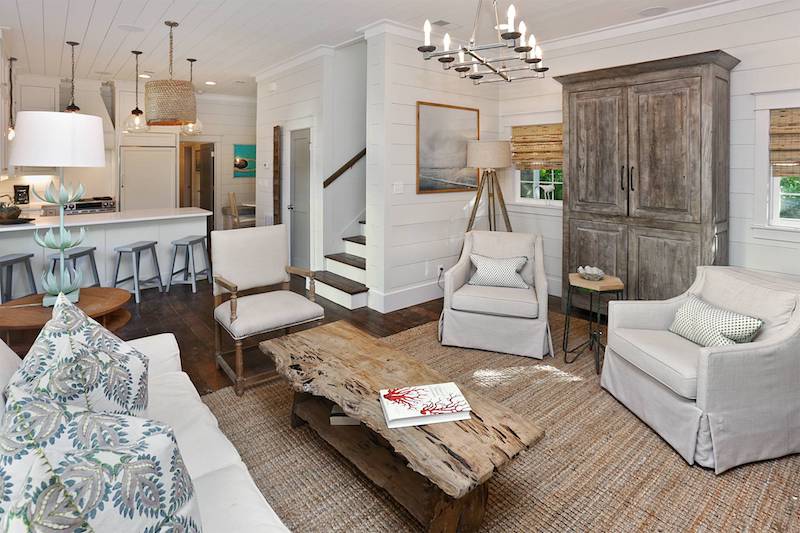 Sleeps: 14
Community: Seagrove Beach
Featured Amenities: Private Pool, Spacious Outdoor Living Area, Short Walk to the Beach
143 Forest Street is a haven for a coastal getaway! This 5-bedroom Seagrove Beach vacation home offers plenty of space and amenities for families looking for a beach vacation. With plenty of living space both inside and out, a private pool, and a location just a short distance from the family-friendly restaurants and shops of neighboring Seaside, families will be able to make the most of their 30A vacation. We recommend taking a ride on the four complimentary bikes and exploring all Seaside has to offer!   
3. 23 Spotted Dolphin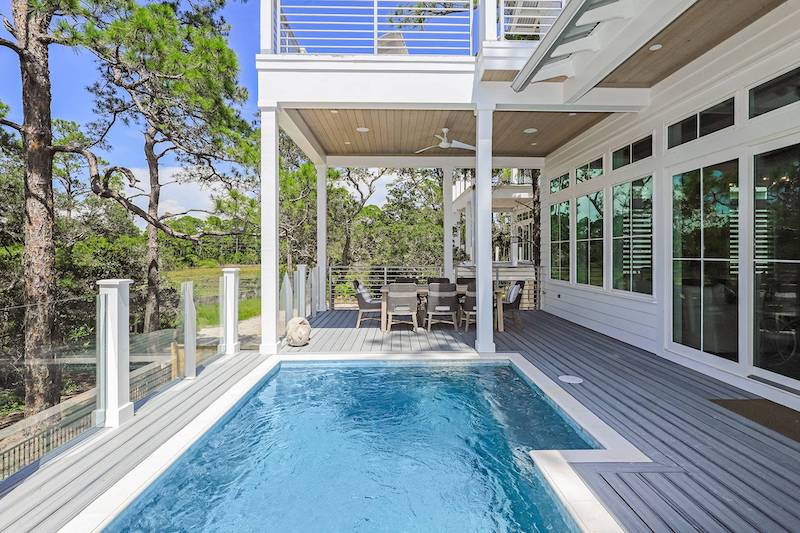 Sleeps: 14
Community: Dune Allen Beach
Featured Amenities: Elevated Pool Deck, Gourmet Kitchen, Golf Cart Available for Rent
Feel right at home when you stay in this incredible Dune Allen Beach vacation rental! This 5 bedroom home is perfect for families with a chef in the group or those who prefer to cook from home and utilize the gourmet kitchen. Other luxury amenities include an elevator, an elevated private pool, and outdoor seating. The home is located about a 10-minute walk from the beach or a 3-minute golf cart ride if you choose to add the rental to your stay!
Book 23 Spotted Dolphin Today!
4. Mercado at Rosemary 4A
Sleeps: 7
Community: Rosemary Beach
Featured Amenities: 175 Yards to the Beach, Community Amenities, Main Street Location
Situated on Rosemary Beach's main street, this luxurious 3-bedroom vacation condo is the perfect combination of the excitement of the town and the relaxation of the nearby beach! Guests can make use of the resort-style community amenities including an outdoor pool, tennis courts, and a workout center. Perfect for families with little ones, the condo sits just a 2-minute walk from Rosemary Beach Western Green which is a popular spot for children to play soccer, frisbee, and meet fellow vacationers. After dinner at one of Rosemary's family-friendly restaurants, kids can enjoy a sweet treat from The Sugar Shak! The beach is also a short walk away, making this a convenient, yet luxurious, 30A home-away-from-home!
Book Mercado at Rosemary 4A Today!
5. The Shell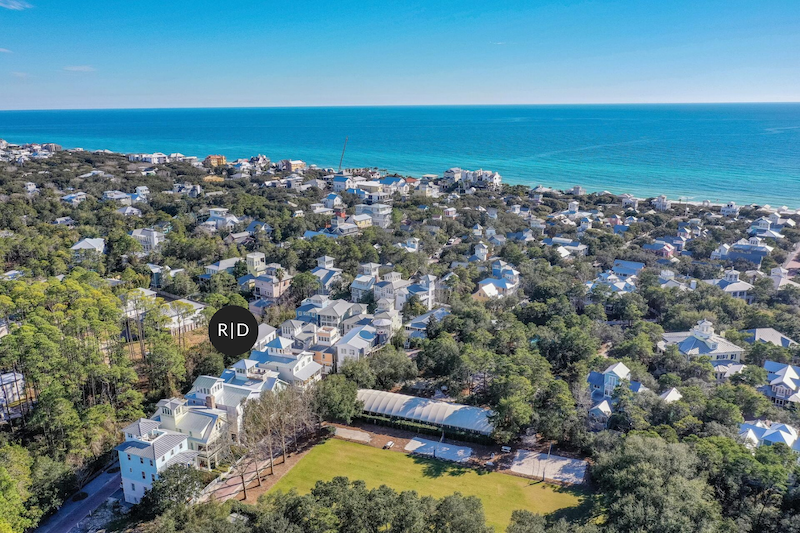 Sleeps: 16
Community: Seaside
Featured Amenities: Community Amenity Access, Quiet Location
Located in a quieter part of Seaside, the Shell is a family-friendly vacation home with accommodations for up to 16 guests. With 7 bedrooms, each with an en suite bathroom, this luxurious home is perfect for a large family vacation or multiple families. Family fun awaits just outside the front door of the home, with a croquet lawn and pickleball court just steps away from this 30A vacation rental. Guests can enjoy a community pool and tennis courts located near the home. And of course, the restaurants and shops of Seaside are a short walk away from this stunning 30A home!